Hey folks! are you looking for a wholesale fabric market in Dubai for purchasing, let us brief you on this topic. Meanwhile, we have already provided the contact details for some well-known fabric suppliers in Dubai, those are in the middle of this article, and i am sure that you will find it beneficial.
The Dubai is a must-visit location for finding premium materials at wholesale costs whether you work in the fashion or textile industries. The city's textile industry is flourishing, and Dubai's wholesale fabric market is one of the biggest and most varied in the world.
This comprehensive guide will cover every aspect of the wholesale fabric industry in Dubai, including its history, the sorts of fabrics offered, the best locations to shop, and advice on negotiating the best prices.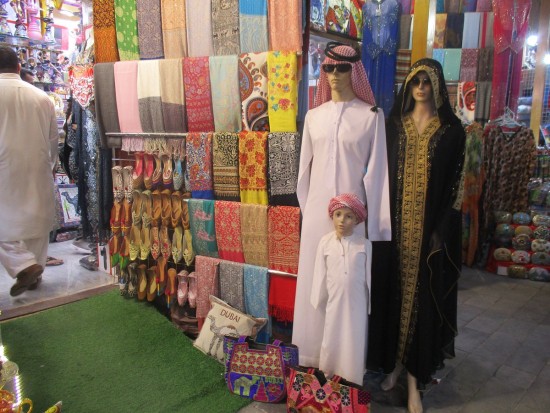 How to Start a Business in Dubai <<< Read more
How to Get the Business License Online In Dubai <<< Read more
Understanding the Wholesale Fabric Market in Dubai
The wholesale fabric market in Dubai, a center for the textile industry, is quite popular with visitors from all over the world. A wide variety of textiles, including cotton, silk, polyester, and mixes, are available on the market. Finding the ideal fabric for any project is simply because of the wide range of textures, patterns, and colours available in these textiles.
The Dubai Textile City and the Dubai Textile Souk are the two sections of the city's wholesale fabric market. The Dubai Textile City is a huge complex that has more than 1200 stores and covers more than 12 million square feet. On the other side, the Dubai Textile Souk is a traditional market with smaller stores that focus on fabrics.
Types of Fabrics Available
There is a large selection of fabrics available in the wholesale fabric market in Dubai. Among the well-liked choices are:
Silk: A beautiful fabric ideal for formal occasions and evening wear. It comes in a variety of textures, such as crepe, satin, and chiffon.
Cotton: Cotton is a supple, breathable fabric that works well for casual clothing. It comes in a variety of weights and finishes, from thin voile to robust twill.
Polyester: Used frequently in sportswear and casual apparel, polyester is a tough and simple-to-care-for fabric.
Lace: Lace is a delicate fabric that works well for giving any outfit a touch of class. It comes in a variety of patterns and hues.
There are a number of possibilities available in Dubai for wholesale fabric shopping. Among the top retail locations are:
The Bur Dubai neighbourhood, in the center of the city, is where you can find the Dubai wholesale fabric market. Public transit is convenient for getting to the market, including buses and taxis. There is plenty of parking accessible nearby if you're driving.
Many streets, including Meena Bazaar, Al Fahidi Street, and Naif Souk, make up the market. It is worthwhile to explore each street to find the fabrics you're looking for because each one has its own specialities and dealers.
Dubai Wholesale Fabric Market Supplier Details
The Dubai wholesale fabric market is home to a number of vendors, each of whom provides a distinctive range of textiles and products. Here are a few of the best vendors to take into account:
1. The Textile Souk:
The Textile Souk is a well-known location for fabrics, textiles, and accessories and is situated in the old Bur Dubai neighbourhood. A variety of textiles, including silk, cotton, chiffon, and others, are available here. You can frequently bargain costs with the sellers because they are renowned for providing welcoming and helpful service.
2. Dubai Wholesale Market:
This enormous wholesale market, which is situated in the Al Ras neighbourhood, is well-known for its broad assortment of goods, which includes fabrics. A variety of textiles, including silk, cotton, chiffon, and others, are available here. The suppliers in this area are renowned for their aggressive pricing and flexibility.
3. Naif Souk:
This lively market in the Deira neighbourhood sells a variety of textiles and fabrics. Vendors can be found here offering cotton, chiffon, and silk fabrics, among other types. The market's traditional Arabic apparel and accessories are also well-known.
4. Satwa Souk:
This market, which is situated in the Satwa neighbourhood, is well-known for its clothes, accessories, and textiles.
5.

Dragon Mart:
Situated on Hatta Road, is a massive shopping complex that is primarily known for its extensive range of Chinese products. It is easily accessible by car and public transportation, making it a popular destination for both tourists and locals.
Dragon Mart offers a diverse array of fabrics, including chiffon, satin, lace, and velvet. With a multitude of shops dedicated to textiles, it is a treasure trove for fashion designers, tailors, and DIY enthusiasts alike.
Here are the Dubai's Top Fabric Suppliers' contact details 
Dubai Textile City Phone: +971 4 426 4666 Address: 119th St, Al Awir, Dubai
Regal Textiles: Meena Bazaar, Dubai, United Arab Emirates +971 4 359 6123
United Fabrics is Al Khaleej Centre: in Dubai; the phone number is +971 4 355 5181
Uttams Textiles: in Dubai phone number +971 4 353 4778
Dragon Mart: Hatta Road, Dubai Phone: +971 4 208 0808
Al Jaber Trading Co. LLC: Al Ras, Deira, Dubai Phone: +971 2 5554300
Tex Styles: Karama, Dubai Phone: +971 4 397 7481
These major fabric suppliers in Dubai provide a wide range of textiles and offer wholesale pricing. Having their contact information allows potential buyers to reach out directly to inquire about inventory, pricing, and placing bulk orders.
First Gulf Garments <<< Read more
Kids Clothing Business Startup <<< Read more
Wholesale Fabric Market in Mumbai <<< Read more
Largest wholesale Fabric Market in China <<< Read more
Tips for a Successful Shopping Experience at Dubai's Fabric Market
Shopping at Dubai's fabric market can be overwhelming, especially for first-time visitors. Here are some tips to help you navigate the market and find the best deals:
1. Come Prepared
Do some research on the fabrics you are interested in buying before going to the store. This will assist you in determining the fabric's quality and market value. Bring a tape measure and a notebook to record prices and other information.
2. Be Prepared to Haggle
Shopping in the cloth market in Dubai requires haggling. Prices are negotiable, and sellers anticipate buyers to do so. Negotiate without fear, but do so with decency and respect.
3. Check the Quality of the Fabric
Before purchasing any fabric, make sure to check its quality. Look for any flaws, inconsistencies, or damages. Don't be afraid to ask vendors about the fabric's origin and composition.
4. Check the Return Policy
Most vendors at the fabric market don't offer refunds, so it's important to check the return policy before purchasing any fabric.
5. Visit Multiple Shops
To find the best deals, visit multiple shops before making a purchase. Prices and quality can vary from shop to shop, so it's important to explore all options.
Conclusion
With its wide variety of textiles and textile accessories, Dubai's fabric market is a hidden jewel for textile lovers. For anyone with an interest in textiles, the market is a must-visit location because of its rich history and colourful culture. You may guarantee a positive buying experience in Dubai's fabric market by paying attention to these pointers.
FAQs
1. Is Dubai's fabric market only for wholesale buyers?
No, the fabric market is open to both wholesale and retail buyers.
2. What is the best time to visit Dubai's fabric market?
The fabric market is open from 9 am to 10 pm, seven days a week. It's best to visit the market during weekdays to avoid crowds.
3. Are there any customs duties for importing fabrics from Dubai?
Customs duties vary from country to country. It's best to check with your local customs office for information on duties and taxes.
4. Can I find designer fabrics at Dubai's fabric market?
Yes, you can find a variety of designer fabrics in the market. However, prices for these fabrics may be higher than other fabrics.
5. Is it safe to shop at Dubai's fabric market?
Yes, Dubai is known for its safety and security measures. However, it's always important to take precautions when travelling and shopping in a new location. Keep your valuables secure and be aware of your surroundings.