How to Select the 
Garments and Stitching
Machine Model?
Garments and Sewing machine model selection | Stitching machine selection|
"The first time whenever you are planning to buy domestic or industrial machinery, and you don't know what purpose is the machine used for, hence we have shown in this article that how shall you know the machinery concept and their feature, moreover you will be able to make the decision independently for their selection accordingly."
Clarification:
Garments and Sewing machine model selectionGarments and Stitching machine model selection, At first, you will have to look at the product that you have planned to manufacture. For example, if you would like to make the Shirt, pants, or leather products then check their different part and how they were stitched or attached, also check whether the additional items might be needed to complete the task.
Further, you have to sound the name of a different part of the desired product and connect them with the word "Attaching or Stitching Machine", this means if you have called up a name button then connect it with the word "Attaching or Stitching Machine" so it will become a button attaching machine or button stitching machine.
You can also use these methods for different kinds of machine model selection, such as Pressing, Fusing, Printing, Embroidery, Cutting, etc. Only you have to connect them with the word Machine.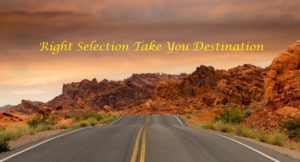 After that, you may search for them in many ways like Google or with the machine supplier; then you will get the exact information.
Once the machine's details are gathered, then follow their descriptions which define itself the application where precisely the model of the machine will be operated.
Further, as in my previous article, I have already explained the garments and stitching machine's diversity in detail. Other than the Garments, there are also stitchable products available and their machine models are also different.

Before purchasing the machines, you should know too about some important things like warranty, service, quality, price, and country of origin, whereby you may get the full value of money in return.
So keeping all these simple things in mind, you will be able to identify the right machine model easily according to your requirement.
For more information, we have defined the type of stitching machine bed, which may help you in the stitching on the various angles of the stitchable product, whether it could be associated with any stitching sector.
Machine Bed Shapes:
Generally, the stitching machine has four different types of bed shapes like Flatbed, Cylinder-Bed, Post-Bed, and Side-bed.
Flatbed:  It is quite common in every basic and industrial sewing machine. Due to a flat surface, all the more extensive fabric materials can be sewn.
Cylinder-Bed: Such machines are also used to make a round stitchable article like leather and garments products.
It is recommended for T-shirts, Undergarments, upholstery, and leather products.
Post-bed: Due to the round standing bed's shape, this machine is mostly used to make upholstery and other stitchable round article products.
The thick stitchable material like leather, tarpaulin and PVC are used.

Side-Bed (Feed Off The Arm): Such machines are like narrow long cylinder shapes, and they are used for long and round stitchable products such as shirts with long sleeves, trousers and jeans.  
Conclusion:
If you are new to the stitching industry and you do not know even which machine will be used for the garments or stitching application, then only you have to follow the machine's description which is usually mentioned in every product catalogue, and that will assist you in understanding the machine functionality. 

In the end, the machine's description will guide you in finalising the right machine models from various brands. Garments sewing machine model selection, garments stitching machine model selection.
The best way is the Garments sewing machine model selection, garments stitching machine model selection, sewing machine selection.